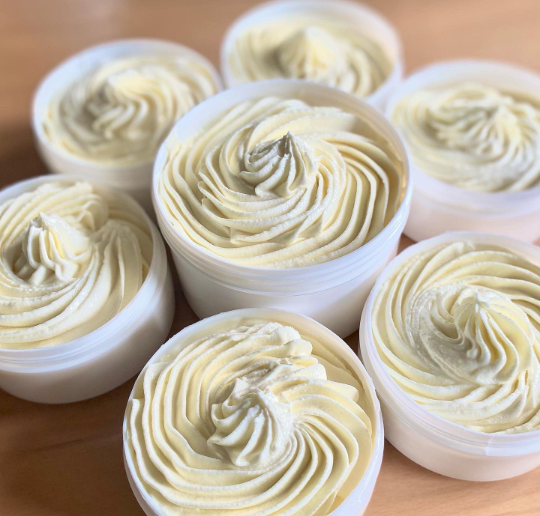 To nourish, soften, and support dry skin.
We have formulated these vitamin-rich body butters with natural extracts including Raw Shea Nilotica, Cocoa Butter, Jojoba Oil and Mango Butter, with added Vitamin E, to moisturise and nourish your skin. Gently apply onto damp skin and massage until it all melts in.
Shop now
23 years….and my search is finally over.

Not only have I found the PERFECT formula for my hair BUT my skin as well. These hair and body butters lock in that moisture without feeling heavy and clogging up skin pores. The butter simply MELTS into the skin and the glow comes within seconds. I cannot rave about this butter enough!!!

~ Alexandra

Cannot fault the customer service or the product.

The consistency of this is far more superior than the West African shea butter, in my opinion. I've been searching everywhere for it in bulk and contacted Naiga directly. A few quotes later and I am exchanging personal details, and my order was on its way. It's been well received and exactly what I was hoping for.

~Rachel

I'm happy that there are unscented products

I love to use the Jojoba Balm for my daughter, head to toe literally as I also use it in her hair. I'm happy that there are unscented products but I also enjoy the scented balms. Lovely customer service is a bonus as well.

~Deborah
Natural Handmade Bar Soap
100% natural soaps made with essential oils, curated for a variety of skin types and are extremely nourishing for your skin. Handmade using fresh tea tree, peppermint, lemon and charcoal, as well as mineral pigments. They are mild and gentle, so you can use them as part of your daily facial skincare routine.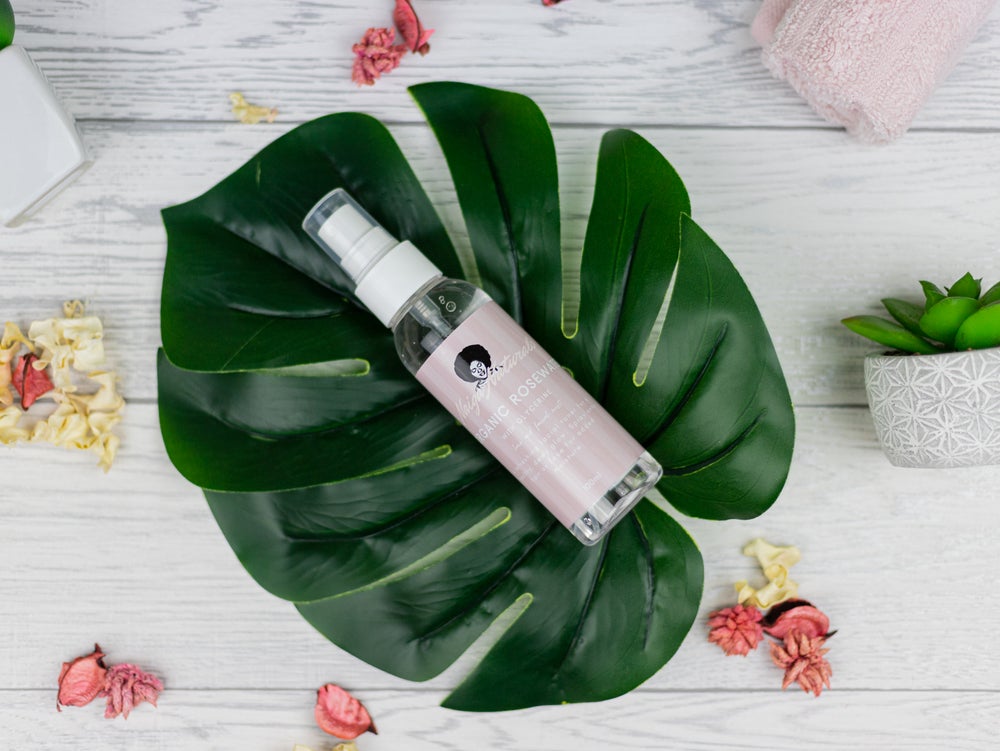 Hydrate and Refresh
Naiga Naturals Rosewater Mist revitalises dull-looking skin. Hand made with glycerin, to lock in moisture, help to blend and set makeup and create a naturally radiant glow.
Shop now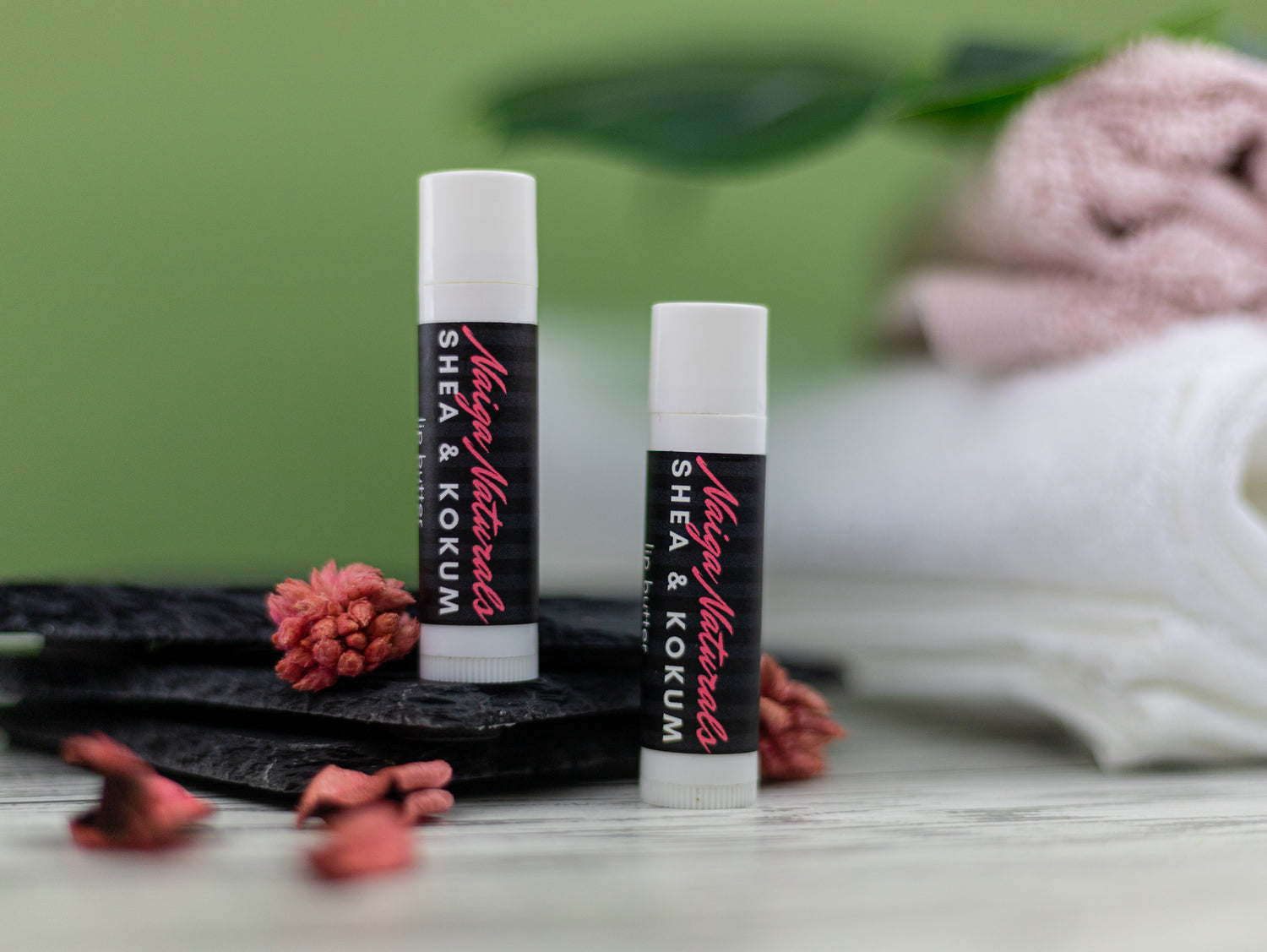 Pink, Soft and Smooth Lips
Pamper yourself to perfection with our fragrance free lip butter, made with Cerra Bellina, Kokum Butter, Shea Nilotica, Coconut Oil, Olive Oil, Castor Oil, Jojoba Oil, Grapeseed Oil and Vitamin E. Long-lasting moisture is guaranteed!
Also available in other fun flavours, keeping you looking luscious on-the-go.
Shop now
From Passion to Profit: The Naiga Naturals Story
Age doesn't equal success, and no one knows this more than 22-year-old Naiga Kibuuka, a natural cosmetics formulator and the founder of Naiga Naturals, an affordable organic line of chemical-free cosmetics that nourish skin and hair, formulated with a light, indulgent scent, with fragrance-free options. The intrepid path being forged by young Naiga not only answers the fundamental entrepreneurial question of the possibility of turning one's passion into a profitable business but also serves as a springboard of inspiration for any young entrepreneur wondering when to start up.
Read more about the Founder in these articles:
Glam Africa Magazine

Age doesn't equal success, and no one knows this more than 22-year-old Naiga Kibuuka, a natural cosmetics formulator and the founder of Naiga Naturals, an affordable organic line of chemical-free cosmetics that nourish skin and hair, formulated with a light, indulgent scent, with fragrance-free options.

Read More

RAW: Real Authentic Winning

"We caught up with Naiga, ambitious creative with a passion for fashion and CEO of organic cosmetic brand Naiga Naturals. She shares her journey as a young entrepreneur starting her business at just 19 and how she is on a mission to provide affordable, chemical free cosmetics inspired by nature that will help your hair grow and skin glow"

Read More

Mane Hookup: Black History Month Feature

Naiga Kibuuka founded Naiga Naturals in 2017 at the age of 19. She discovered that a lot of products in the store that claim to be natural, were actually full of chemicals which didn't work well for her afro hair. She began making products herself and using naturals butters and essential oils.

Read More